Korea in the World and the World in Korea Project Conference: 5 years of Accomplishments
February 10, 2023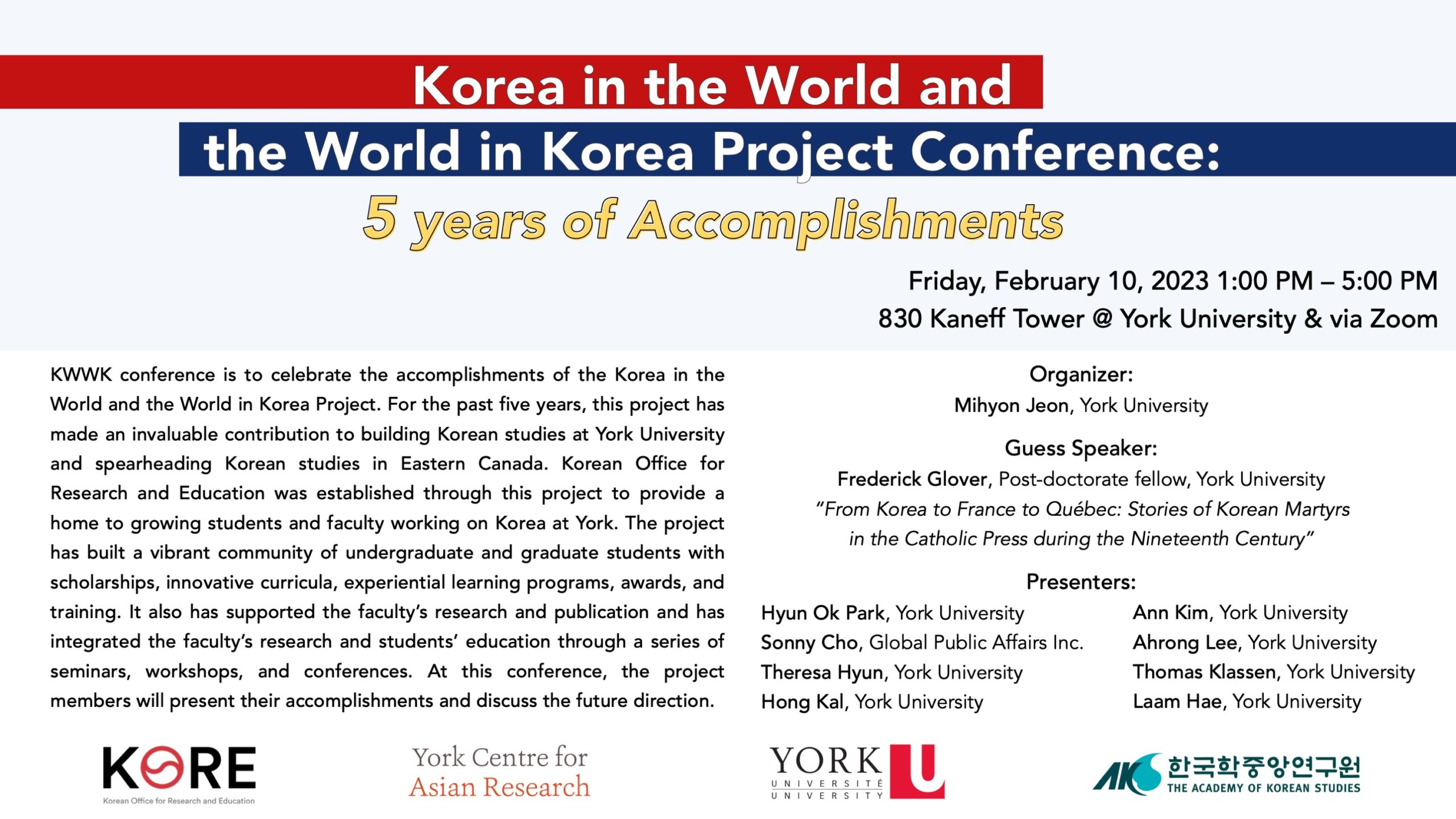 Event Description:
KWWK conference is to celebrate the accomplishments of the Korea in the World and the World in Korea Project.  For the past five years, this project has made an invaluable contribution to building Korean studies at York University and spearheading Korean studies in Eastern Canada. Korean Office for Research and Education was established through this project to provide a home to growing students and faculty working on Korea at York. The project has built a vibrant community of undergraduate and graduate students with scholarships, innovative curricula, experiential learning programs, awards, and training. It also has supported the faculty's research and publication and has integrated the faculty's research and students' education through a series of seminars, workshops, and conferences. At this conference, the project members will present their accomplishments and discuss the future direction.
Panels:
Organizer: Mihyon Jeon, York University
Guess speaker:  Frederick Glover, St. Mary's University, Post-doctorate fellow, York U, "From Korea to France to Québec: Stories of Korean Martyrs in the Catholic Press during the Nineteenth Century"
Presenters:
Hyun Ok Park, York University
Ann Kim, York University
Sonny Cho, Sonny Cho International Inc
Ahrong Lee, York University
Theresa Hyun, York University
Thomas Klassen, York University
Hong Kal, York University
Laam Hae, York University